Parenting from a distance. Virtual parenthood. Fathering from a distance. Online fatherhood. These terms are "reality terms" in today's world where due to economic reasons, families are apart.
Families nowadays need to find ways to lessen the negative impact in raising children particularly when the family head, the provider while at the same time the priest and the prophet can not perform those roles. Families need to be creative, proactive to adjust to this kind of scenarios. Purposeful and intentional parenting from a distance has to be done otherwise there is a high probability of families tearing apart, breaking apart. Innovations in parenting them online, strategies applicable to make it work as well as supervising them with the use of cameras and online apps are ways to do parenting online.
One of the virtual parenting techniques, we have been doing for three years now is to conduct a regular family devotion every Saturday. In this way, we are able to talk as one family ranging from the simplest concerns (mostly childlike issues, like petty quarrels) to major issues ( difficulties in studies, issues on disciplines, school challenges). The discussion highlight is the family bible study lead by my husband. During the first year of our family devotion, we used the available materials in CCF website (ccf.org.ph). Christ Commission Fellowship (CCF) is our church based in Manila and it has numerous downloadable materials online to help us in discipling our kids and to our spiritual maturity. Using Face Time, and a good loud speaker, we made it possible for us to do it.
Why do we do it ? Why do we need to regularly conduct family devotion? What are the positive results in conducting it regularly? Let me summarize it in five major points: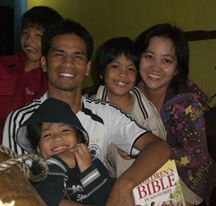 1. FAMILY APART BUT STILL CLOSER IN HEART
Family devotion takes a big heart and a dedicated being to do it online especially on the part of the my husband who needs to manage the discussion online. We need to structure the discussion in a lively, interactive manner. We are separated by distance but not with the presence of a virtual dad. Family devotion is a dedicated time for us as one happy family discussing issues we face as family, updating one another, learning from the word of God. Distance in this way is not an issue, it's even the reason why we have to do it regularly and devotedly.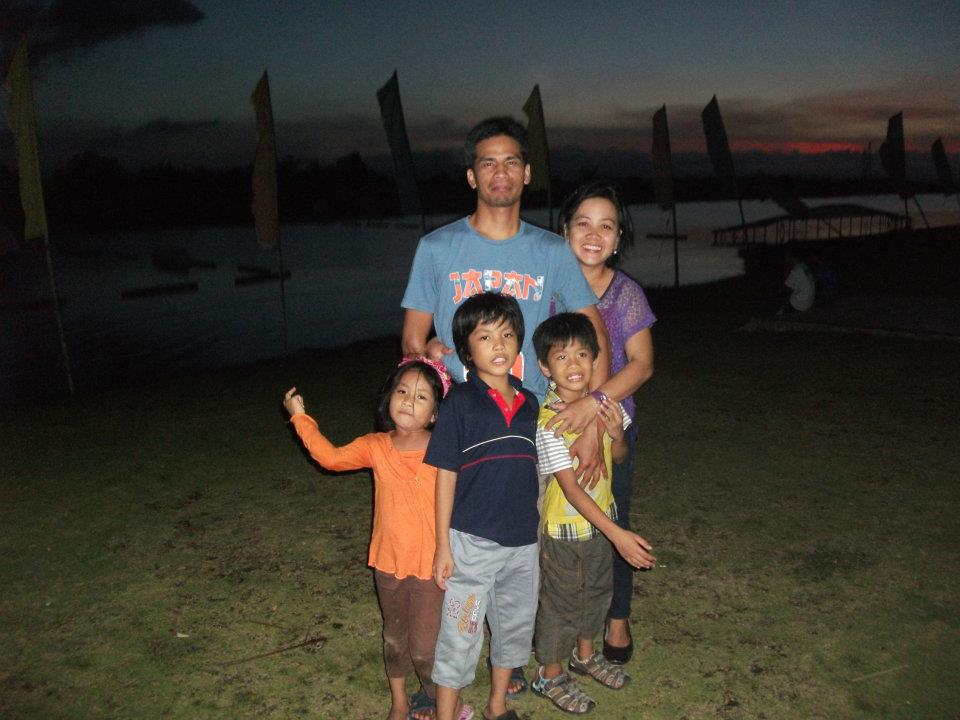 2, FAMILY UPDATE (UPDATED IN ISSUES AND CONCERNS)
Last year, I suggested that we will have an upgrade in our Family Devotion, I called it FamDev 101. It included a one-on-one moment with Dad. A day before or hours before the family devotion, I would give my hubby issues and concerns about our children to give him an idea as to how he can help Jireh, Jeb and Jael.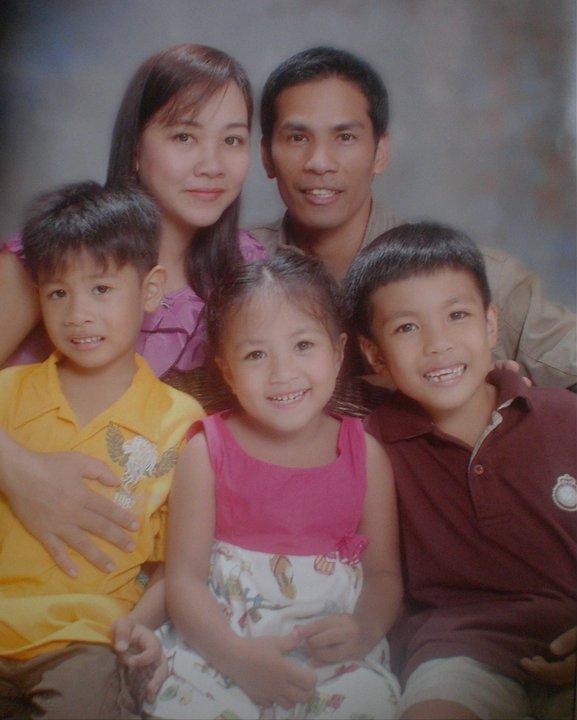 3. FAMILY TIME IS BIG TIME (especially for FATHERS WORKING ABROAD)
Many OFW families can relate to this concern. Time is of great essence. If only we can turn back the clock, we could have preferred to be together instead, but as I have said, we have choices in life because of circumstances that are beyond our control. In our case, this is one of those choices.
In our family devotion, we are able to spend more time talking to my husband, to the father of my children. He may be so many miles away, but his virtual presence gives us an assurance that love is here to stay.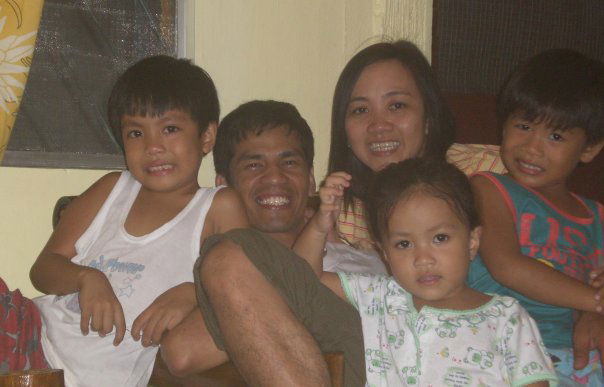 4. FAMILY BECOMES CLOSER TO ONE ANOTHER AND TO GOD
To lift up one another, we use uplifting words, praise reports and encouraging words. In this way, we become closer to one another. There was one session, when we give affirmation to one another, lo and behold, jeb, my second son cried. I never ever noticed that he had been doing most of the simple household chores. This led me to divide the task equally and to ask his siblings to be helpful to one another. The message in the Sunday Worship usually is the topic in the bible study. Using the 4Ws as guide (available in CCF website), my husband would discuss it to us in a discipleship group manner, interactive and lively. Praying is also a big part of our activity as we assigned any family member to lead the opening and closing prayers.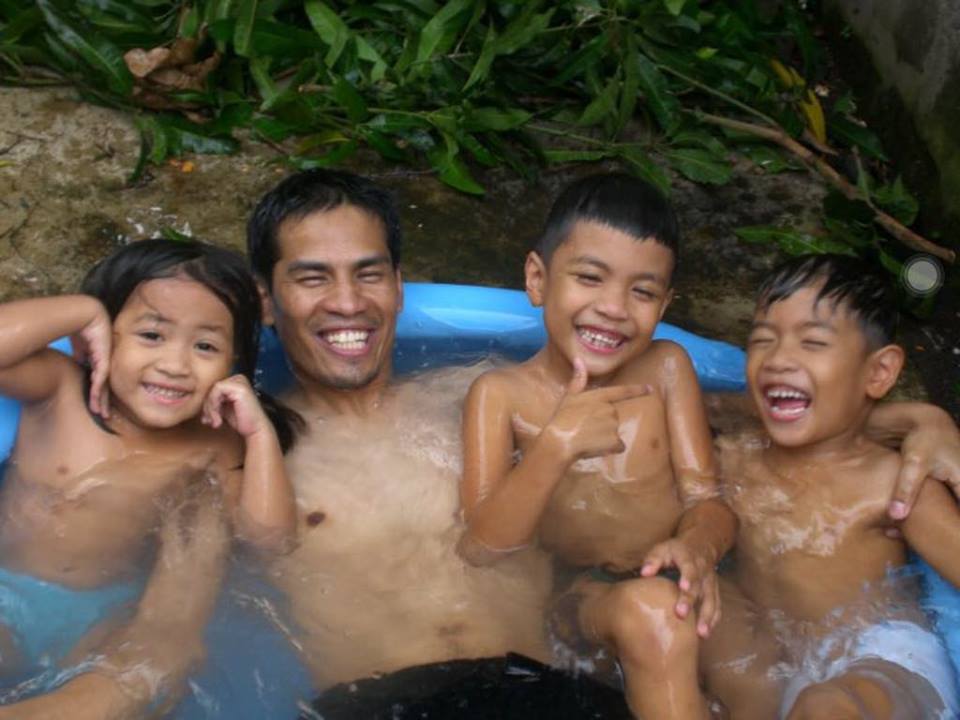 5. FAMILY THAT LOVES ONE ANOTHER STAYS TOGETHER AND FOREVER.
No matter what, our family will always be our family. Designed by God to be together, in sickness and in health, in joys and in trials, in all circumstances, we are to love one another as Christ loves His church. Family is the best avenue to express our love for one another. In the home, we learn to love patiently, radically, without reservations and unconditionally. No matter what, it is in our family that we started to learn almost everything especially in loving. As the bible says, in 1Corinthians 13:4-8, Love is patient and kind. Love is not jealous or boastful or proud or rude. It does not demand its own way. It is not irritable, and it keeps no record of being wronged. It does not rejoice about injustice but rejoices whenever the truth wins out. Love never gives up, never loses faith, is always hopeful, and endures through every circumstances.
As a family for Jesus, it is in our prayers that we please Jesus in our interaction and parenting as a family for Him. We are given a chance, a very special and God-given opportunity to minister to our children. After all, our first ministry ought to be our family. Though we are separated by distance, (it's in our prayers for so many years and times, that God will bring us together in His time and His choice of place; we believe, He will answer this very soon) we are called as parents to model christlikeness in our children. By this, our godly heritage will deeply impact others to know and love Jesus not only in our respective families but also for others who follow Jesus and His teachings.